Washington's Premier Gathering for Professional Development in CTE
WA-ACTE Summer Conference
CTE...Connecting Education to Careers
August 4-7, 2019
The Davenport Grand Hotel | Spokane
This year's WA-ACTE Summer Conference, co-hosted by Washington ACTE and the Office of Superintendent of Public Instruction, will focus on the ongoing high-quality CTE initiatives that applies best practices, innovation, integration, and implementation of Career Connected Learning through CTE. Presentations and sessions will focus on the twelve elements defining high-quality CTE as identified by ACTE's High-Quality CTE initiative. The purpose of Summer Conference is the same as in years past, "to improve learning for educators and students." This is an interactive conference designed to engage individual educators, schools, and community members to implement quality CTE programs for student success.
Paper Registration (checks or purchase orders): Word | pdf
Online Registration (credit cards only)
Silent Auction Donations Needed
Click Here for Information Flyer and Bid Sheet

All registration options include WA-ACTE membership dues;
breakfast Monday, Tuesday, Wednesday; lunch Sunday, Monday, Tuesday;
and up to 24 STEM-approved clock hours.
Additional 5 clock hours for STEM Training and additional 8 clock hours for Baking Workshop.
Early Registration Ends June 30
Late Registration Starts July 1 (increase $50)
Tentative Schedule
Registration will open at 8 a.m. on Sunday, August 4 with first sessions beginning at 9 a.m.
Breakfasts on Monday, Tuesday, and Wednesday will be served at 8 a.m. with first sessions beginning at 9 a.m. and ending at 5 p.m.
Lunches will be served on Sunday, Monday, and Tuesday.
The conference will end at noon on Wednesday.
Featured Keynote Speaker: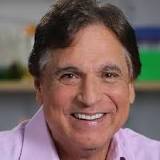 Book Your Room
The Davenport Grand Hotel, 333 West Spokane Falls Boulevard, Spokane WA 99201, 800-918-9344
Rate: $105 single | $115 double | $125 triple | $135 quad | Self-Parking $10/day
Marriott Reservations: 1-800-228-9290 | Davenport Grand: 509-458-3330
Reservation Deadline: July 9, 2019
Book your group rate for WA-ACTE Summer Conference 2019
Additional hotel honoring above rates: The Centennial (former Red Lion Inn at the Park)
303 West North River Drive, Spokane WA 99201, 844-733-3305
Please note: This is not a reserved block at The Centennial, but they are honoring the same per diem rates as The Davenport Grand Hotel.
Confirmed 2019 Exhibitors
Aerospace Joint Apprenticeship Committee (AJAC) (Bronze Sponsor)
CCI Learning Solutions Inc. (Bronze Sponsor)
Certiport, a Pearson VUE business
https://certiport.pearsonvue.com/
Creative Learning Systems
https://www.creativelearningsystems.com/default.aspx
Goodheart-Willcox Publisher
Klein Educational Systems (Silver Sponsor)
https://www.kleineducational.com/
Microsoft TEALS Program
National Geographic Learning / Cengage
Northwest Technical Products (Silver Sponsor)
Pearson CTE
https://www.pearsonschool.com/
Perry Technical Institute
Precision Exams
http://www.precisionexams.com/
Realityworks
Robert McNeel & Associates
Southern Educational Consulting & Training
Strivven Media - Virtual Job Shadow
https://www.virtualjobshadow.com/
Washington State Department of Financial Institutions
Washington Workforce Board (Silver Sponsor)
zSpace (Bronze Sponsor)
Call for Presentations!
Summer Conference 2019
Click Here to Submit Session Proposal
Accepted speakers are responsible for ALL Conference-related expenses, including registration, travel, lodging, and meals.