Registration Coming Soon
Page Under Construction
WA-ACTE Summer Conference
CTE...Connecting Education to Careers
Washington's premier gathering for professional development in CTE
August 4-7, 2019
The Davenport Grand Hotel | Spokane

This year's WA-ACTE Summer Conference, co-hosted by Washington ACTE and the Office of Superintendent of Public Instruction, will focus on the ongoing high-quality CTE initiatives that applies best practices, innovation, integration, and implementation of Career Connected Learning through CTE. Presentations and sessions will focus on the twelve elements defining high-quality CTE as identified by ACTE's High-Quality CTE initiative. The purpose of Summer Conference is the same as in years past, "to improve learning for educators and students". This is an interactive conference designed to engage individual educators, schools, and community members to implement quality CTE programs for student success.
All registration options include WA-ACTE membership dues;
breakfast Monday, Tuesday, Wednesday; lunch Sunday, Monday, Tuesday;
and up to 24 STEM-approved clock hours.
Early Registration Ends June 30
Late Registration Starts July 1 (increase $50)
Paper Registration (checks or purchase orders): Word | pdf
Online Registration (credit cards only)
Featured Keynote Speaker: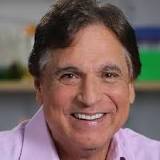 Tentative List of Sessions
Book Your Room
The Davenport Grand Hotel, 333 West Spokane Falls Boulevard, Spokane WA 99201, 800-918-9344
Rate: $
Reservation Deadline:
Call for Presentations!
Summer Conference 2019
Click Here to Submit Session Proposal
Accepted speakers are responsible for ALL Conference-related expenses, including registration, travel, lodging, and meals.